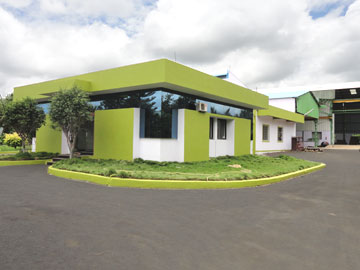 Yogesh Pumps Pvt. Ltd was established in 2000 by Mr. Namdeo Yashwant Dhamane. Yogesh pumps private limited is a reputed organization engaged in manufacturing and exporting superior quality pumps and motors. We believe in pursuing ethical business practices and with our honest transactions and flexible deals we have successfully gained a wide clientele base. We provide our customers with value added services such as after sale support and customization. With our experience and skills, we are able to recognize the demands of our clients and hence ensure to offer them the products of their choices. We endeavor to supply our products to the diversified industrial base with superior quality industrial supplies products. We cater to the markets of Maharashtra and third party export.
Team
We have strong and dedicated team of qualified managerial and technical professionals who constantly work upon to achieve our goal of total customer satisfaction. Our team innovate the best casting solutions for our clients' needs and outsource them with unmatched promptness and efficiency. Our team possesses thorough professional attitude and always strive to achieve higher level of precision in outsourcing.
After Sale Support
Having grown as one of the leading manufacturers.We have over the years realized the worth of our valued customers and their needs. Our company has a very client-centric approach and to provide our clients with the best services we impart after sale support to them.
These are the following sale support that we provide:
User manual

Operational trainingWe have over the years gained a lot of experience and excellence in the industry.

Reputation in the market

Strong focus on quality

Highly reliable and accurate range of products

Timely delivery

Headed by excellent professionals

International standard machinery

Competitive price
Why Us?
We have over the years gained a lot of experience and excellence in the industry.
Reputation in the market
Strong focus on quality
Highly reliable and accurate range of products
Timely delivery
Headed by excellent professionals
International standard machinery
Competitive price
PHOTO-GALLERY